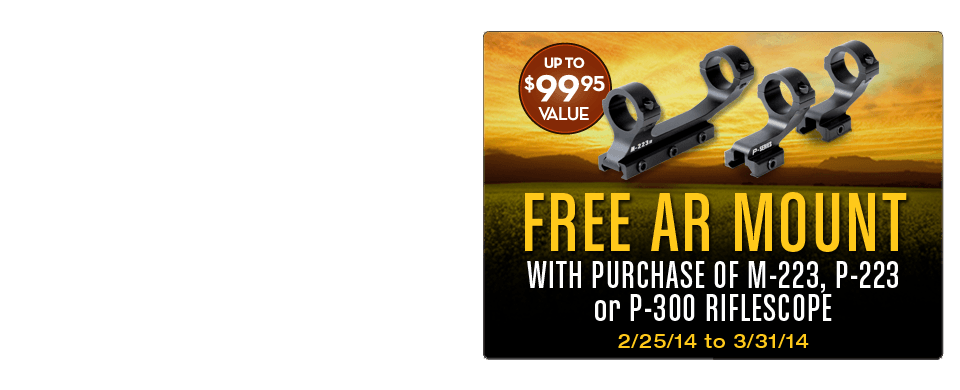 Get a FREE AR mount when you purchase an eligible M-223, P-223 or P-300 BLK riflescope between February 25 and March 31, 2014.

Spot On allows you to discover all of the exact aiming points on your scope's reticle at various yardages for your specific ammunition and load.


Nikon has a full range of riflescope reticles developed to fit virtually every shooting application. From the Nikoplex to the proprietary BDC family of reticles, Nikon builds every reticle for confident, accurate shooting.

Nikon has a wide array of riflescope mounts and rings developed to give you the correct position and height for comfortable shooting. There are a variety of options including one-piece mounts, two-piece mounts, and camouflage mounts.

Now available with a 30mm main body tube, this M-223 features an illuminated BDC 600 reticle. The illumination can be adjusted to different brightness settings using the push buttons on the eyepiece and has up to 32 different levels of int